Caire Game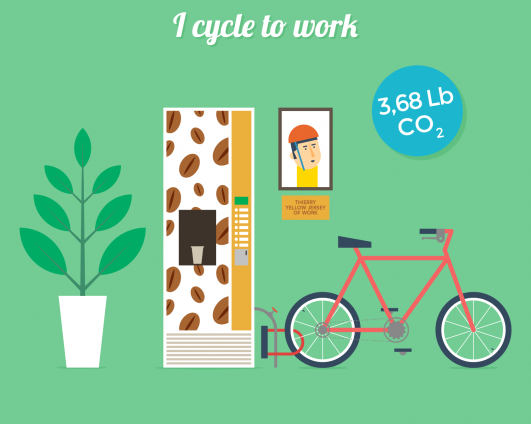 Launched in November 2015 by Art of Change 21, CAiRE GAME is an interactive tool which allows everyone to act against global warming on their scale.
Caire is the contraction of "Care" and "Air" and offers to all a non-dramatic and accessible way of taking greater care of our air for ourselves and future generations.
The web site www.cairegame.org proposes over 150 different actions, all easily accessible and sometimes surprising, beneficial for both the environment and for individuals, encompassing health, their wallets and their social lives.
For COP22, CAiRE GAME will be launched in Arabic, with dedicated actions specific to the Maghreb countries.
Several moderated sessions around the CAiRE GAME "wheels of eco-fortune" will also take place in Riad Yima and in the Green Zone.The "wheel of eco-fortune" is a fun way to discover CO2 emissions reductions and be initiated into original sustainability actions, such as… eating an insect! In English, French and Arabic.
Come to spin the wheel!