Cédric Carles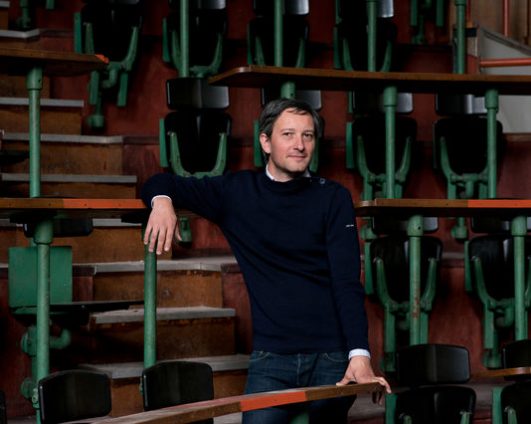 Cedric Carles is the inventor of the Solar Sound System, the co-initiator of Paleo-Energetic and the co-founder of Atelier 21.
Solar Sound System (3S) is a sound system powered by solar energy and dynamo. It is an unprecedented alliance between ecology, conviviality and solidarity and enables DJs to mix (vinyl or digital) without electricity plug. It is also an innovative solution to energy poverty. Solar Sound System has already transmitted its sounds in more than 500 events & festivals worlwide.
Cedric Carles is also the initiator of Paleo-Energetics, a participatory research collaborative that seeks to revive ancient energy technics. Regen Box, regenerator, offered as open source, which can regenerate alkaline batteries, is one of the invention exhumed from the Paleo-Energetic project thanks to a crowdfunding campaign.
Cédric formerly founded Atelier 21, an eco-design laboratory and multidisciplinary network of artists, designers and engineers, promoting eco-design by art and design.
DJ, eco-designer, inventor, Cédric is one of the most innovative French "acceletor of change".
---
Cédric Carles est l'inventeur du Solar Sound System, co-initiateur de Paleo-Energetique et co-fondateur de l'Atelier 21.
Solar Sound System (3S) est un sound-system alimenté par l'énergie solaire et un système d'entrainement par dynamo. Son invention propose des performances innovantes, écologiques et participatives permettant l'utilisation de supports vinyles ou digitaux par les DJs. Le 3S est aussi une solution innovante pour donner accès à l'électricité à des populations défavorisées. Solar Sound System a déjà partagé ses musiques sur plus de 500 évènements et festivals à travers l'Europe.
Cédric Carles est également à l'initiative du concept Paleo-Energétique, une étude participative collaborative qui recherche à ressusciter les techniques disparues pour la production d'énergie. Regen Box, régénérateur, proposé en open source, capable de régénérer tout type de pile, dont les piles alcalines, est une des inventions exhumées du projet Paleo-Energétique, grace à une campagne de crowdfunding.
Cedric Carles est fondateur de l'Atelier 21, un laboratoire d'eco-design et réseau multidisciplinaire d'artistes, designers et ingénieurs, promouvant l'eco-design par l'art et le design.
DJ, eco-designer, inventeur, Cédric est l'un des Français "accélérateur du changement" les plus innovants.
Photographie de Lola REBOUD