Gilles Vermot Desroches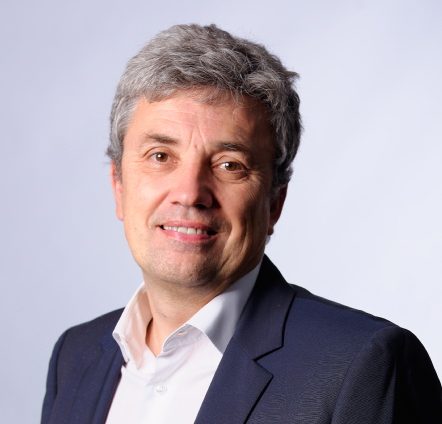 Sustainability Senior Vice President of Schneider Electric and head of the Schneider Electric Foundation (under the aegis of the Fondation de France), Gilles Vermot Desroches is a renowned French pioneer in sustainable development and an avid contributor to social and environmental issues.
For nearly twenty years, he has defined the environmental, ethical and social policies of the company, while developing the awareness of Schneider Electric employees and other stakeholders to sustainable development issues.
Gilles Vermot Desroches is a member of the board of the French forum of the « Global compact friends », member of the ORSE, OSI, also member of the management board of the French Energy Agency Ademe, and lecturer at Sciences Po Paris University.
---
Directeur Développement Durable de Schneider Electric et Directeur Général de la Fondation Schneider Electric (sous l'égide de la Fondation de France), Gilles Vermot Desroches est une figure du développement durable en France et un contributeur essentiel au rapprochement des enjeux sociaux et environnementaux.
Depuis près de 20 ans, il impulse et déploie les politiques de responsabilité environnementale, éthique et sociétale de Schneider Electric, ainsi que la sensibilisation de toutes ses parties prenantes aux enjeux du développement durable. En charge de l'« accès à l'électricité » au sein de son Groupe, il est une figure de la lutte contre la précarité énergétique.
Maître de conférence à Sciences-Po Paris, Gilles Vermot Desroches est membre du Conseil d'Administration de l'ADEME et membre du Conseil National du Développement Durable.