Kenza Lahlou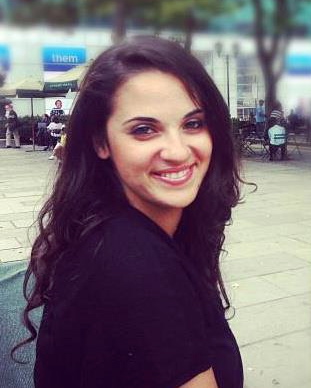 Kenza Lahlou is the co-founder and managing director of StartupYourLife (SYL), a company that connects and supports innovative entrepreneurs in Morocco and ties together various startup ecosystems around the world. To this day, SYL takes a census of more than 250 entrepreneurs and ecosystem leaders within Morocco and from the Moroccan diaspora, and has put together over 30 events: entrepreneurs meet ups, workshops, feedback sessions, boot camps and international conferences.
Kenza Lalou was selected to take part in the Goldman Sachs' 10K leadership program for Women entrepreneurs from the MENA area, as well as Stanford's "VCUnlocked program" of 500 startups for upcoming new investors.
Kenza Lalou was a science and business major during her studies in France and Singapore.
---
Kenza Lahlou est la cofondatrice et directrice générale de StartupYourLife, une entreprise qui connecte et soutient des entrepreneurs de l'innovation au Maroc et qui lie des écosystèmes de start-ups dans le monde. SYL recense aujourd'hui plus de 250 entrepreneurs et dirigeants d'écosystèmes au Maroc et de la diaspora marocaine et a organisé plus de 30 événements: rencontres entrepreneuriales, workshops, séances de rétroaction sur l'accessibilité du web et conférences internationales.
Kenza Lalou a été sélectionnée pour le programme de leadership 10K de Goldman Sachs pour les femmes entrepreneurs de la région MENA, ainsi que pour le programme « Venture Capital Unlocked » lancé par Stanford avec 500 startups pour les nouveau investisseurs à venir.
Kenza Lalou a une formation scientifique et business réalisée en France et à Singapour.