Paleo-Energetics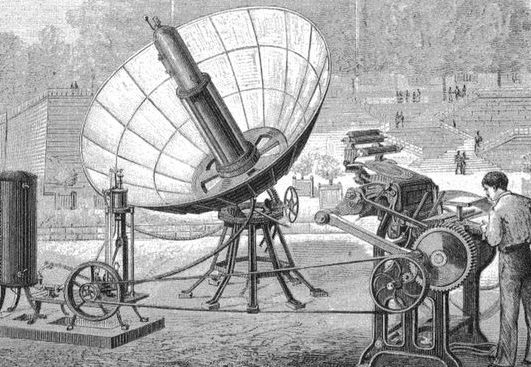 Founded in 2014 by Atelier 21 / Solar Sound System, Paleo-Energetics is a civic and participatory research programme which aims to collectively rewrite the history of energy by exploring the past in order to innovate more intelligently.
The Paleo-Enérgetics fresco has been created specifically for COP22. It traces the history of the discovery of clean and renewable energies across the globe! Did you know that the largest solar installation in 1913 was in Egypt?
Come to discover this rich and impressive fresco every day at Riad Yima, in the presence of its creators, Cedric Carles and Thomas Ortiz.
An absolute must see!
---
Fondé en 2014 par Atelier 21 / Solar Sound System, Paléo-Energétique est un programme de recherche participatif et citoyen qui vise à ré-écrire collectivement l'histoire de l'énergie en explorant le passé pour innover plus intelligemment.
La frise Paléo-Energétique a été créée spécifiquement pour la COP22. Celle-ci trace l'histoire des découvertes en énergies alternatives et renouvelables dans le monde. Saviez-vous que la plus grande installation solaire en 1913 était en Egypte ?
Découverte de la frise tous les jours au Riad Yima, en présence de ses créateurs, Cédric Carles et Thomas Ortiz.
A voir absolument !