Pikala Balad_e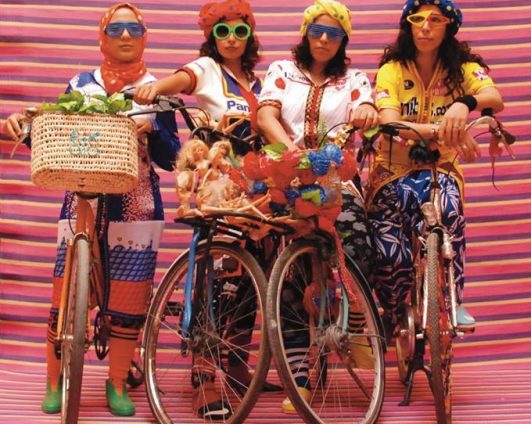 Pikala Balad_e is a special action for COP22 by Art of Change 21, Pikala Bikes and the CMEM (Centre Méditerranéen de l'Environnement de Marrakech) from November 10th to 17th. Every day, thematic bikes tours will allow you to live a green and fun experience in a sustainable Marrakesh. Dedicated guides will make you discover during 2 hours, unusual, unique places and recreation areas.
Live a rich experience of mobility, a key issue of COP22, trough our three tours, especially created for you.
Hop on your bikes, discover the reality of riding the city by bike, and live a cultural and urban experience in a city with a feverish imagination.
This bike experience in Marrakesh will prove you this is the best conveyance for this flat city often polluted. It offers the best ecological and economical alternative to scooters that multiply every day narrow streets of the Medina.
Book your ticket early for the adventure!
---
Pikala Balad_e est une action spéciale pour la COP22, proposée par Pikala Bikes, Art of et CMEM du 10 au 17 novembre. Chaque jour, des circuits à vélo thématiques vous permettront de vivre une expérience verte et divertissante dans un Marrakech durable. Des guides dédiés vous feront découvrir pendant deux heures, des lieux insolites et de détente.
Vivez une riche expérience de mobilité, élément essentiel de la COP22, au travers de nos trois parcours, créés spécialement pour vous.
Enfourchez votre vélo, découvrez la réalité de la ville à vélo, vivez une expérience culturelle et urbaine dans une ville à l'imagination débordante.
Cette expérience du vélo à Marrakech vous démontrera qu'il est le meilleur transport pour cette ville plate et souvent polluée. Il offre la meilleure alternative économique et écologique face aux scooters qui se multiplient dans les rues étroites de la Medina.
Réservez-vite votre tour et rejoignez-nous dans cette aventure !