Soukeina Hachem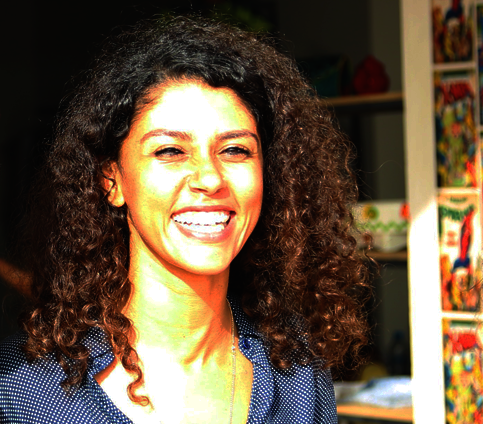 Entrepreneur and designer, Soukeina Hachem is recognized as one of Morroco's most creative thirty-year-olds. She founded and manages "Shape", a Casablanca based strategic consulting agency in global design that promotes a holistic and social approach. She is also on the initiative of the non-profit organization "Houna", collaborative platform and cultural & artistic incubator which includes Kouzina, a label and Fab Lab dedicated to creation and prototyping.
Placing sustainable development at the heart of her concerns, the young woman is involved in the transformation of her country towards sustainable development trough creation.
Also an artist, Soukeina has produced videos performances, many VJing installations as well as a multi-awarded short-film.
---
Entrepreneur et designer, Soukeina Hachem compte parmi les trentenaires les plus créatifs du Maroc. Elle est la fondatrice et directrice de Shape, une agence de conseil stratégique en global design qui promeut une approche globale et sociétale, située à Casablanca. Soukeina Hachem est aussi à l'initiative de l'association Houna, une plateforme collaborative et incubateur culturel & artistique qui comprend Kouzina, un label et Fab Lab dédié à la création et au prototypage.
Plaçant le développement durable au coeur de ses préoccupations, cette jeune trentenaire s'implique dans la transformation de son pays vers le développement durable par la création.
Egalement artiste, Soukeina a également réalisé des performances vidéo, plusieurs installations de VJing ainsi qu'un court métrage plusieurs fois primé.