Yann Toma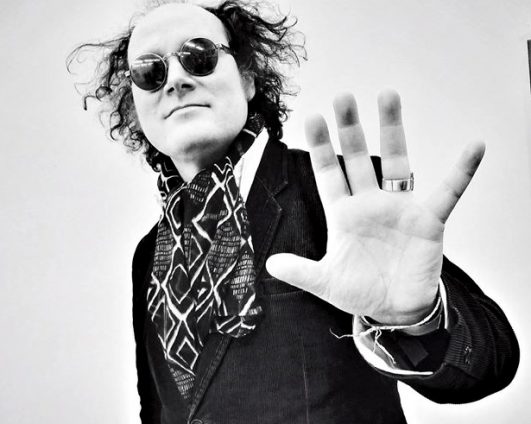 Yann Toma is a renowned French artist and researcher operating within the field of contemporary art. He is an "artist-observer" on permanent residency at the United Nations and an "Art of Change 21" member.
Yann Toma's work demonstrates the transformative power of participative and collective actions, and uses art as a way of manifesting energy flows.
"Human Energy", his monumental and participative performance piece at the Eiffel Tower, was a COP21 highlight in Paris last year. In September 2015, "Human Greenergy" took place in Beijing, on the roof of the Baitasi market and the Baita White Dagoba. At the heart of the installation, space became a large virtual energy generator, using virtual energy generated by the actions of hundreds of thousands of people worldwide. This was a powerful artistic statement demonstrating that we can unite and face the environmental crisis together.
For COP22, Yann Toma will implement "Youth Energy Water" on November 11th & 12th, in Menara's gardens, with solar lamps and numerous kids participation.
On November 10th, in Riad Yima, Yann Toma will live perform the creation of radiant flux portraits using solar lamps.
---
Yann Toma est à la fois un artiste français renommé et un chercheur qui opère dans le domaine de l'art contemporain. Il est un « artiste-observateur » en residence permanente au sein des nations unies, et membre d'« Art of Change 21 ».
Le travail de Yann Toma démontre le pouvoir significatif des actions participatives et collectives, et se sert de l'art comme d'un moyen de manifestation des courants d'energie.
L'an dernier, sa réalisation monumentale et participative à la tour eiffel, « Human Energy », est l'un des points forts de la COP21 à Paris. En Septembre 2015, il produit « Human Greenery » à Beijing, sur le toit du marché Baitasi et du temple de la stupa baita blanche. Au cœur de cette installation, l'espace se transforme en un générateur virtuel d'energie de grande envergure, utilisant les energies virtuelles générées par les actions de centaines de milliers de personnes dans le monde entier. Cette déclaration artistique poignante démontre que nous pouvons nous unir pour agir face à la crise environnementale tous ensemble.
Pour la COP22, Yann Toma exécutera « Youth Energy Water » les 11 & 12 Novembre dans les jardins de Menara, à l'aide de lampes solaires et de l'aide de nombreux enfants.
Le 10 Novembre, à Riad Yima, Yann Toma réalisera en public des portraits avec des flux radiants à l'aide de lampe solaires.