GREEN P_ARTY, 15 Nov
Theme: Women & Innovation
Green P_Arty celebrates knowledge, exchanges, culture and local talents in a festive mindset. Talks and debates explore and excite green actions in a casual setting.
On November 15, our first Green P_Arty is dedicated to "Women and Innovation".
Programme:
>>A round table with Myriam Maestroni, Nathalie Bastianelli, Naima Hamoumi, Dominique Campana and Helena Molin Valdes, facilitated by Maatir-Zohour Fassi Fihri
>>A special cocktail hour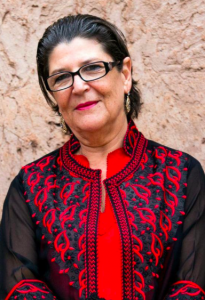 ---
Thème : Femmes & Innovation
Les Green P_Arty célèbrent la connaissance, l'échange, la culture et les talents locaux dans un esprit festif. Les prises de parole et les débats exploreront et feront avancer la transition écologique de manière conviviale tous les jours au Riad Yima.
Le 15 novembre, le thème de la Green P_Arty sera "Femmes et Innovation".
Au programme :
>>Une table ronde avec Myriam Maestroni, Nathalie Bastianelli, Naima Hamoumi, Dominique Campana et Helena Molin Valdes animée par Maatir-Zohour Fassi Fihri
>>Un cocktail spécial